C-Roads contribution - Ireland
Ireland has designated the M50 (Dublin Orbital Motorway) as a road where traffic and safety conditions require the deployment of a road safety-related traffic information service.
Please see Figures 1 and 2 below which show the M50 route in relation to Ireland, and Dublin City. Figure 1 also outlines the Core and Comprehensive road networks in Ireland.
Contact information: Mrs. Margaret Malone; Intelligent Transport Systems, Roads Division. margaretmalone(at)dttas.ie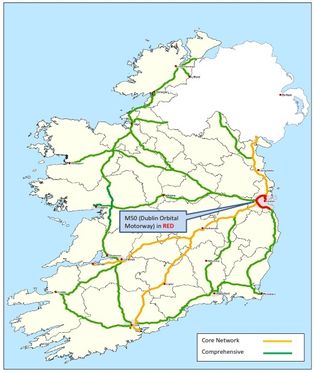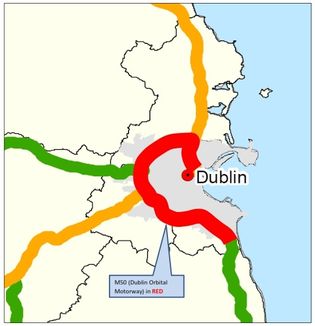 Share this article under the hashtag #cRoadsPlatform