Core Members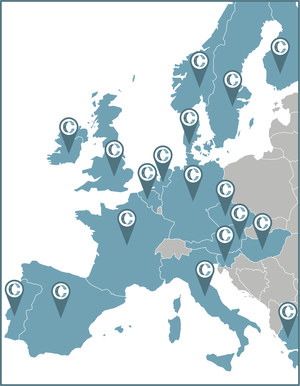 The main goal is to link C-ITS pilot deployment projects in EU Member States,
to develop, share and publish common technical specifications (including the common communication profiles),
to verify interoperability through cross-site testing,
and to develop system tests based on the common communication profiles by focusing on hybrid communication mix, which is a combination of ETSI ITS-G5 and existing cellular networks.
The details of the day-to-day cooperation in the C-Roads Platform are laid down in the Terms of Reference (ToR).
The C-Roads Platform remains open for other Member States as well, as long as they are willing to actively participate. The C-Roads Platform Agreement forms the basis for the cooperation, therefore both, Core Members as well as Associated Members, need to sign the C-Roads Platform Agreement.
Share this article under the hashtag #cRoadsPlatform