Safe Roads TODAY
Under the name of #SafeRoadsTODAY, the C-Roads Platform proudly presents its very own roadshow event in close cooperation with the URBIS Smart City Fair, showcasing that C-ITS has become reality and has tangible impact on road safety
SAFETY is the driver for road operators to invest in C-ITS service provision.
ROADS all across Europe have been equipped with intelligent infrastructure.
TODAY C-ITS is real, reliable and available.
The #SafeRoadsTODAY event will held in different virtual rooms, each of them featuring its own string of sessions (strategic and technical). A press conference will open the day, followed by the official opening ceremony. The programme will include detailed explanations about the readiness of cooperative ITS and how C-ITS paves the way for automated driving. It will feature a detailed insight on the status of C-ITS service implementation in Europe and the C-ITS services provided by infrastructure operators. Since this is an important element of the harmonisation strategy within C-Roads, the cross-tests for European Implementation will receive special attention. Furthermore, explaining the readiness against the background of actual practical examples, on overview will be given on how and what C-ITS services are used by OEMs and the first commercially available vehicles. The European Commission as major enabling factor will also explain their take on C-ITS and why it is important for road safety in Europe and beyond. In this regard also an outlook on the future and next steps will be given on strategic and technical level.
Join in on the 4th of June and learn all about spearheading C-ITS deployment on broad European scale!
Date and location
4th June 2021, 9:30 – 17:00
Brno Exhibition Centre (Hall E)
Výstaviště 405/1, 603 00 Brno-střed, Czech Republic
Together with URBIS Smart City Fair, we are fully committed to conducting this event on the indicated date, despite the unclear status and possible erratic development of the COVID-19 pandemic. For the conference and exhibition part, a virtual option will be implemented. For the demonstrations, physical conduction seems not completely impossible for now, but will depend on the developments of the coming weeks. Please consult our COVID-19 disclaimer for more information.
Video impression of the progress made in the C-Roads Platform
With the opening of the registration for our #SafeRoadsTODAY event, we are proud to share with you a video that explains all about the progress the C-Roads Platform has achieved during the past five year. Please feel invited to participate in our virtual roadshow event and dive straight into all the details! Together with our partners of URBIS Smart City Fair, we have worked out a sophisticated concept to ensure the best possible experience even while we have to keep physical distance.
Invitation by the European Commissioner for Transport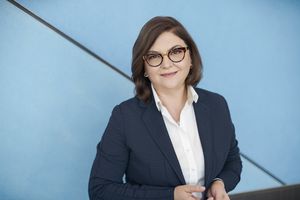 Ladies and gentlemen,
Cooperative intelligent transport systems have the potential to revolutionise road safety, reduce congestion and improve the environmental performance and economic efficiency of road transport. As outlined in the European Commission's recent Sustainable and Smart Mobility Strategy, we need to seize the opportunities presented by these smart digital solutions to make transport safer, more efficient and sustainable.
I am proud that the EU and the Member States have been at the forefront of this technology, not least thanks to the shared vision and strategy developed through the C-ITS platform, and the coordination of interoperable deployment in C-Roads, which has resulted in the real-life deployment today.
I hope to see many of you take part in the C-Roads: C-ITS Roadshow in June in Brno, to further discuss how to accelerate the demonstration and deployment of C-ITS services across Europe.
I am confident we can build on this successful cooperation towards the full realisation of cooperative, connected and automated mobility for all.
Adina Vălean (Commissioner for Transport)
Invitation by the Minister of Industry and Trade, Minister of Transport of the Czech Republic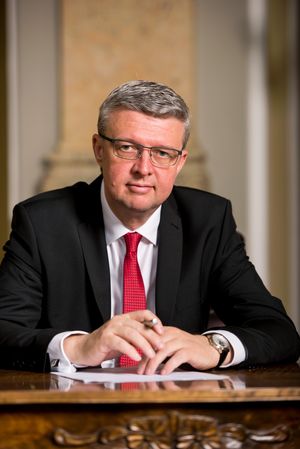 Ladies and Gentlemen,
It is a great pleasure for me to invite you to join us in the C-ITS Roadshow a mainly virtual event, which will take place in Brno, the second largest city in the Czech Republic, on 4 June 2021.
The event is organised by the C-Roads Platform, composed of 18 EU Member States. I am proud that the focus and the structure of C-Roads Platform was established in December 2015 in Prague. Activities carried out in the C-Roads Platform are answer to the question what we as public sector representatives are doing concretely in order to cooperative intelligent transport systems (C-ITS) solutions to be rolled out in reality. A big success takes years – from ideas through piloting and evaluation until the deployment phase. The C-Roads Platform has provided a very positive example of successful cooperation among the EU Member States, as well as with the European Commission.
This event aims at discussion on demonstration and deployment of C-ITS services in Europe and at bringing these topics closer to public. If you participate, you will have an opportunity to discuss practical details of deployment and further development of C-ITS with professionals not just from EU. Besides, thanks to the C-ITS Demo Tour you will have a chance to experience the real harmonised European cross-border C-ITS services deployed in the city of Brno.
The C-ITS Roadshow is organised in conjunction with the URBIS Smart City Fair 2021, which offers sessions and exhibitions to share experience, ideas and examples of specific solutions, how to correctly develop a Smart City concept in cities, so that all citizens could live better in them.
I very much look forward to seeing you taking part in the C-ITS Roadshow event in June 2021 in Brno.
Karel Havlíček
Deputy Prime Minister, Minister of Industry and Trade, Minister of Transport of the Czech Republic
About C-Roads
The C-Roads Platform is a joint initiative of European Member States and road operators for testing and implementing C-ITS services in light of cross-border harmonisation and interoperability. Through the C-Roads Platform, authorities and road operators join together to harmonise the deployment activities of cooperative intelligent transport systems (C-ITS) across Europe. The goal is to achieve the deployment of interoperable cross-border C-ITS services for road users.
Learn more about C-Roads: https://www.c-roads.eu/
About URBIS Smart City Fair
URBIS SMART CITY FAIR features a smart combination of a trade fair and an exclusive conference programme, where leaders in the field of Smart City will be introduced. In the course of two days, dozens of representatives of Central European cities and municipalities and leaders in innovations will meet with one goal – to share experience, ideas and examples of specific solutions, how to correctly develop a Smart City concept.
Learn more about URBIS Smart City Fair: https://www.bvv.cz/en/urbis/
Share this article under the hashtag #cRoadsPlatform