ASECAP issues position on the C-ITS delegated act
The European Association of Operators of Toll Road Infrastructures (ASECAP) has issued a position paper on the delegated act for C-ITS. In it, they request the European Commission and the European Parliament to adopt a C-ITS delegated act that guarantees C-ITS interoperability and compatibility, including backward compatibility with existing C-ITS deployments. It shall also ensure that C-ITS does not cause radio interference to electronic tolling in order to safeguard the income of the Members States and that all new C-ITS technologies allow fair sharing and interoperability and are thoroughly tested before deployment. Furthermore the EC shall consider future use cases (Day 2 etc.) such as Platooning and Automated Driving and all C-ITS technologies should be able to work on the complete ITS frequency band of 5875 MHz – 5905 MHz (and potential extensions).
Read the complete position paper here.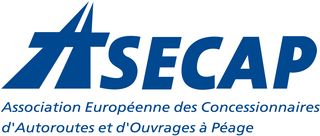 back
Share this article under the hashtag #cRoadsPlatform