C-ITS Security Policy - Release 1 published on Commission website
The C-ITS Strategy of the Commission announced that the Commission will work together with all relevant stakeholders in the C-ITS domain to steer the development of a common security and certificate policy and other accompanying documents needed for the deployment and operation of C-ITS in Europe. Concretely it was announced that guidance will be published in 2017.
As a deliverable following the adoption of the European Commission's strategy on Cooperative Intelligent Transport Systems (COM 2016/766), this first release on C-ITS Security Policy is a result of the work of the Platform for the deployment of C-ITS Platform which was created and chaired by the European Commission services in November 2014 to pave the way towards deployment of C-ITS in Europe.
Following intensive work in a broad consultation process steered by the Commission from early 2016 onwards this document delivers the guidelines on a common C-ITS Security Policy that has been agreed upon by all involved stakeholders.
The scope of this document includes the following components and entities of C-ITS:
the C-ITS services offered through the C-ITS system,
the C-ITS system as a "system of systems",
the ITS Stations,
the EU CCMS participants and their information processing systems.
The document is split into two parts, covering C-ITS Governance Framework and C-ITS Security Policy.
https://ec.europa.eu/transport/themes/its/c-its_en
https://ec.europa.eu/transport/sites/transport/files/c-its_security_policy_release_1.pdf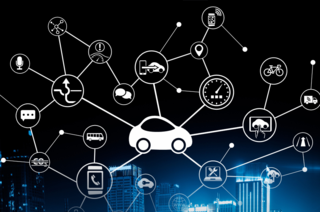 back
Share this article under the hashtag #cRoadsPlatform