Enlargement of the C-Roads Platform to 16 European States
In the course of the Digital Transport Days in Tallinn, Estonia, the C-Roads Platform has officially announced its enlargement to 16 European States as of today. In line with the conference goals of exploring and addressing the challenges of digitalisation in transport, this enlargement will boost the harmonised deployment of C-ITS services based on a hybrid communication mix throughout Europe. The commitment displayed so far by the C-Roads Platform members will be reinforced once more as European efforts are converging on a large scale.
Now with 16 European States participating as core members, the C-Roads Platform approach will increasingly pursue cooperation on a holistic level in order to cover all dimensions linked with the deployment of C-ITS, such as sharing experiences and knowledge regarding deployment and implementation issues as well as user acceptance. National C-ITS pilots are linked to the C-Roads Platform and are to be regarded as the starting point for pan-European C-ITS implementation. The national pilot initiatives will move on to cross-site testing, which will allow them to grow together and achieve transnational interoperability. In this way the C-Roads Platform will ensure European cohesion of C-ITS deployment across Europe with regards to a full roll-out.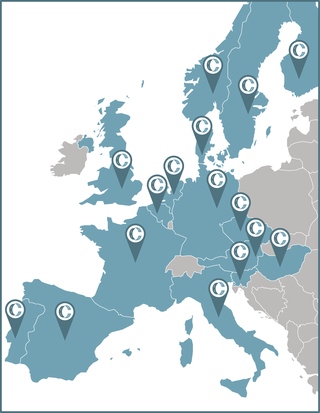 back