New document available: Report on Legal and Organisational Structures for C-ITS Operation
This report consolidates the findings and recommendations from ongoing C-ITS pilots with regard to organisational issues in their widest definition. It provides insight on most promising approaches and explores the provisions that need to be put in place to foster harmonised and interoperable C-ITS deployment on a European scale.
The document is structured in separate parts which have been completed over time according to the activities assigned to participating partners. Emphasis is given to legal and organisational requirements and provisions to foster harmonised and interoperable C-ITS deployment on a European scale. It aims for partners to be able to apply best practices in the operating environments they manage and also to assess potential risks to delivery. Each Member State has provided information regarding their pilots and the respective service chain responsible for the implementation. Detail has been provided on the entire process such as how the final service is generated from the content side to content processing, service provision and to service presentation. System costs, benefits are in the process and how to quantify them are also mentioned.
It was prepared by Working Group 1 as the key driver for exploring the potential for a broader roll-out of C-ITS in different organisational environments in Europe. The main role of Working Group 1 is to consolidate the perspective of public actors (Road operators and authorities) and the private sector.
Download the entire report here.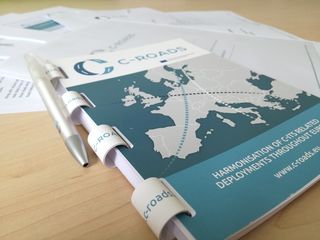 back
Share this article under the hashtag #cRoadsPlatform