Release 1.5 of C-Roads harmonised C-ITS specifications
As of August 2019, the latest release (v1.5) of the harmonised communication profile for Cooperative Intelligent Transport (C-ITS) services is published. It comprises the results of several test cycles of the C-Roads partners across Europe and is already fine-tuned with the automotive industry (C2C Communication Consortium).
The new release encompasses the following documents:
C-ITS Infrastructure Functions and Specifications
Common C-ITS Service Definitions
Roadside ITS G5 System Profile
Mobile Roadside ITS-G5 System Profile
Specification for interoperability of backend hybrid C-ITS communication
The first C-Roads hybrid specification defining a basic interface was approved by the Steering Committee the 2nd July. This basic interface facilitates IP-based information exchange and thus provides a basis for backend exchange of C-ITS messages. In this way, the same C-ITS messages can be provided through different channels, mainly ITS-G5 and cellular. The basic interface is based on proven standards and is operational for common C-ITS messages. However, it will gradually be upgraded with additional message types. In parallel, C-Roads will now start investigating improved interface functionality to better support different national deployment models.
Request the new release here.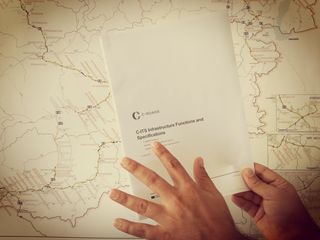 back
Share this article under the hashtag #cRoadsPlatform