Successful testing of connected vehicles on Austrian motorways
All C-Roads partners have currently set up and tested their pilot implementations. In summer 2018, cross-border tests were conducted, meaning that vehicles were tested on foreign pilot sections in Europe. Cars from France and Portugal of the SCOOP project successfully tested the C-ITS Austrian services developed by ASFINAG within the Eco-AT project. Despite the test participants originated from different countries and project environments, the transmission and display of messages between them was successful.
A new C-Roads Austria press release provides insight into the latest pilot activities as well as general information and statements by key stakeholders. The complete pdf is available in the Documents section.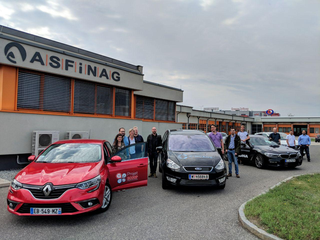 back
Share this article under the hashtag #cRoadsPlatform