C-ITS Roadshow
Under the name of #SafeRoadsTODAY, the C-Roads Platform proudly presents its very own roadshow event in close cooperation with the URBIS Smart City Fair, showcasing that C-ITS has become reality and has tangible impact on road safety.
4th June 2021, 9:30 – 17:00
Virtual (Brno Exhibition Centre)
Výstaviště 405/1, 603 00 Brno-střed, Czech Republic
Together with URBIS Smart City Fair, we are fully committed to conducting this event on the indicated date, despite the unclear status and possible erratic development of the COVID-19 pandemic. For the conference and exhibition part, a virtual option will be implemented. For the demonstrations, physical conduction seems not completely impossible for now, but will depend on the developments of the coming weeks. Please consult our COVID-19 disclaimer for more information.
Register here, get more information here and follow us on Twitter!
SAFETY is the driver for road operators to invest in C-ITS service provision. As much as vehicles and information services rely on high-tech, this also applies to today's roads. Modern infrastructure design goes way beyond paving and marking, it rather includes the intelligent placement of roadside sensors and services for travellers in order to improve safety.
ROADS all across Europe have been equipped with intelligent infrastructure to support the European traveller. Starting with hot spots along motorways and cities the upcoming years will be focused on the improvement of coverage and service quality. All across Europe, road operators are not only ready to take this step, but also show how they are doing it and what benefits road users can expect.
TODAY C-ITS is real, reliable and available. It marks the beginning of a new era of road intelligence to make European roads safer. The C-Roads Platform members will provide a hands-on demonstration of next-level road intelligence to the public.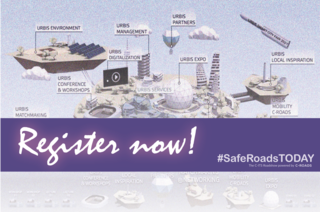 back
Share this article under the hashtag #cRoadsPlatform