DATEX II Forum webinar series: Future developments
With the finalization of Version 3, DATEX II is now at the heart of connectivity, supporting the digitalization of road traffic and travel information. Next to important updates implemented for national road operators and service providers, DATEX II has broadened its focus to the domains of urban mobility, electromobility charging infrastructure, logistics, electronic traffic regulations and cooperative, connected and automated mobility.
Find more information and register here.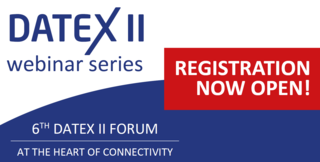 back
Share this article under the hashtag #cRoadsPlatform