SIS29 - Status of large scale C-ITS deployments across Europe
Session will take place at room CASTOR from 10:30 to 11:30.
The introduction of C-ITS services is based on implementations done by vehicle manufacturers (OEMs) and road operators. While OEMs have announced to equip vehicles with on-board C-ITS equipment from 2019 on, they rely as well on C-ITS services provided by road operators.
This session will deal with the status of large scale C-ITS deployments done all across Europe. Herby the C-Roads Platform is established to harmonise the service provision all across Europe. Even in total 16 European Member States are working together on the deployment of harmonised C-ITS services, this session will provide inputs from six Member States. Answers on the current status of deployments and future plans will be given. An additional focus will be made on the stakeholder involvement and collaboration within the single deployment sites.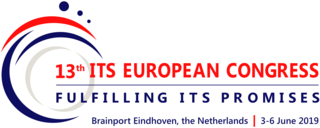 back
Share this article under the hashtag #cRoadsPlatform